Daddy Tool Belt Diaper Bag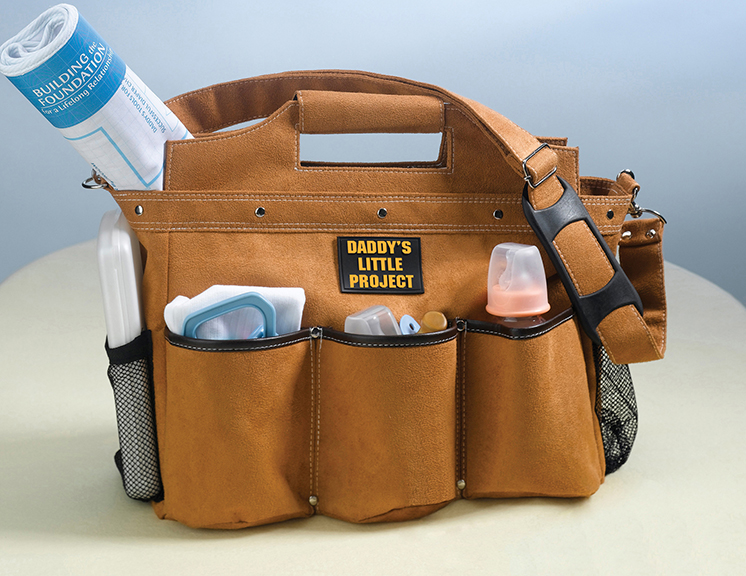 With bottles, diapers, wipes, and toys
how would you keep track
without a pocket-covered bag
to get all these things packed?


Rugged and long lasting
is this diaper bag's motto.
This bag will sort things and survive
no matter where you go!


This bag was created to look like a tool belt that a handy daddy would wear. In total, this daddy diaper bag has seven pockets on the outside and one zipper pocket on the inside. The bag is made of fake suede and can be carried by the handle or worn using the adjustable shoulder strap. The main, big pocket is closed using velcro. The shoulder strap can be taken off. The dimensions are 17.5 in by 6 in by 12.5 in.

A User Review For You: "My nephew works with his hands all day as an electrician. He and his wife had their first baby. I searched for awhile on the Internet looking for something a little different, clever, and fun to give them. This daddy diaper bag was the perfect gift. The stuff it is made out of reminds of the material that is used for the overalls he wears."